Swissvale is home to the Battleship, "the sandwich that made Swissvale famous" as the restaurant's motto goes. And the best tip for getting one of the famous sandwiches is to call a head for pick-up especially on Super Bowl Sunday.
A main stay since 1934, the Triangle Bar & Grill has been at the corner of Monongahela Avenue and Agnes Street where the building shape gave way to the name. It has always been a family business. Originally a shot and beer joint opened by Sam Catanzano, his sons John's and Joe's invention of the Battleship in the late 1950's changed the business forever. The battleship started out as a joke for a friend with a big appetite but another customer with 5 kids got the brothers to continue making the approximately 2′ sandwiches.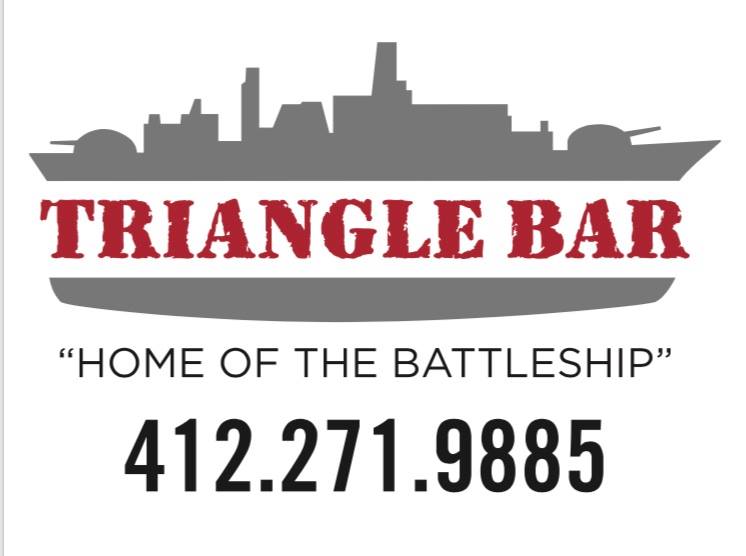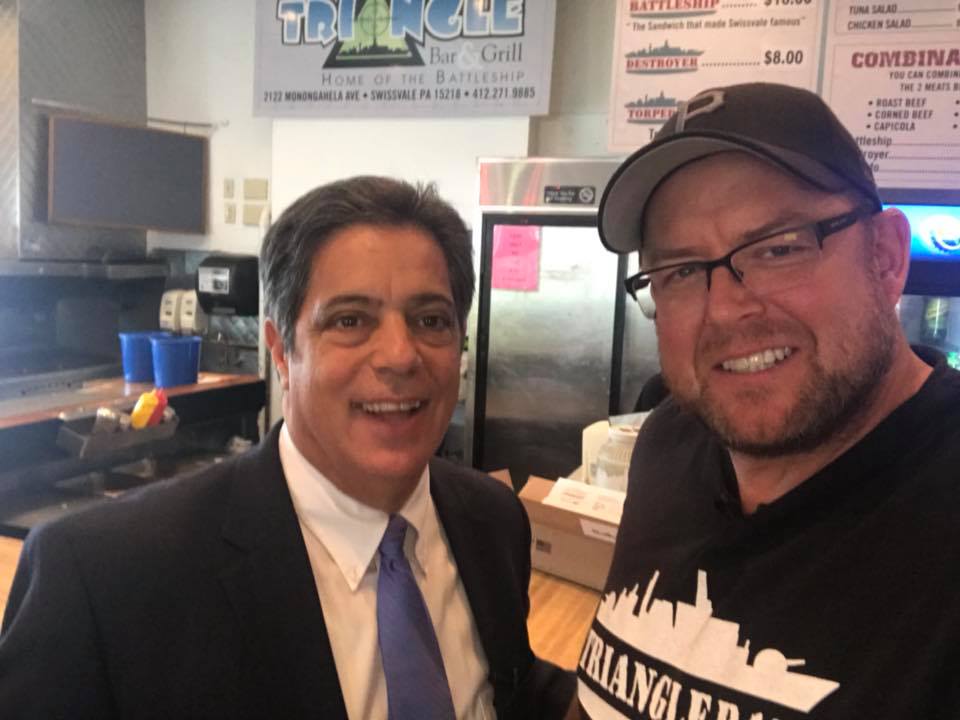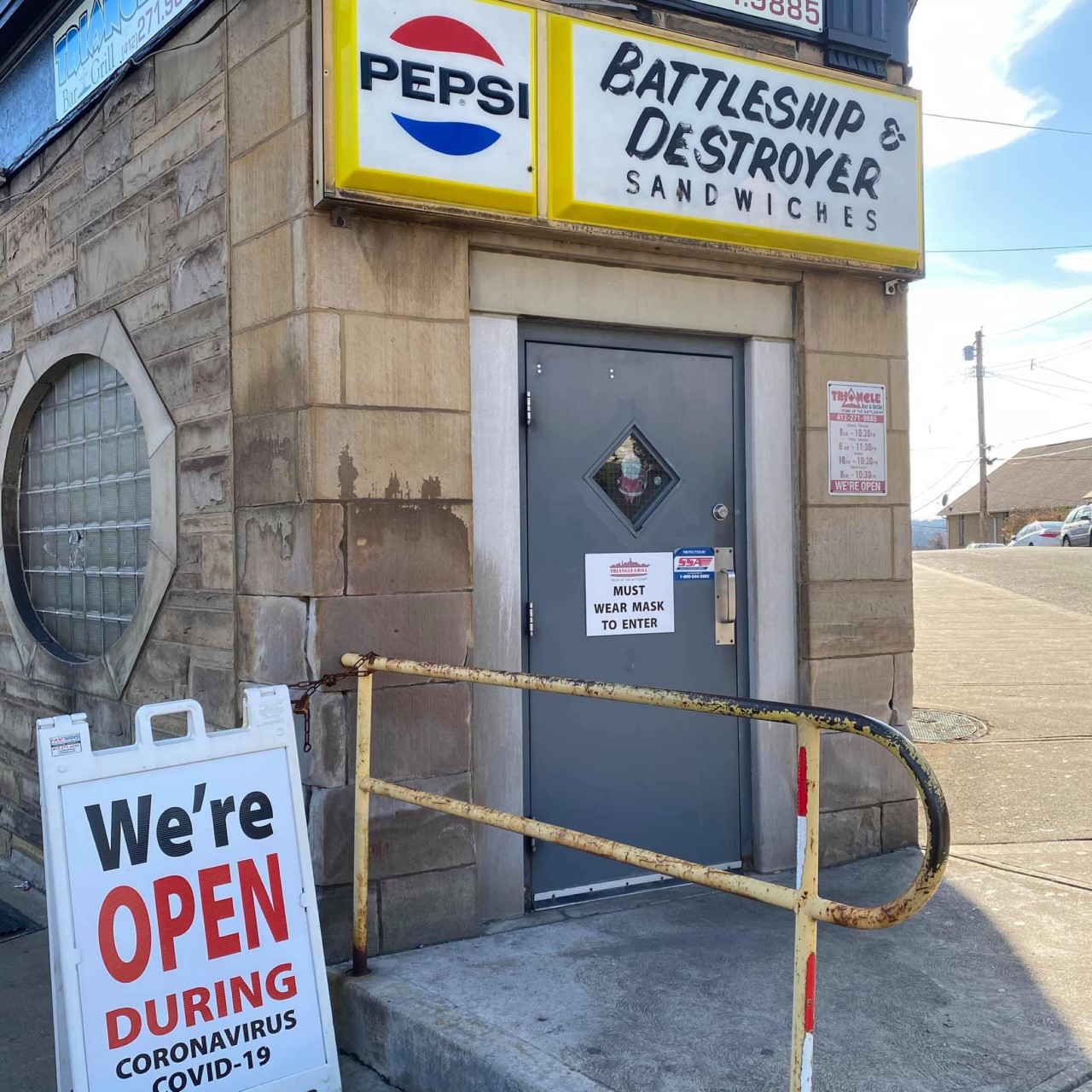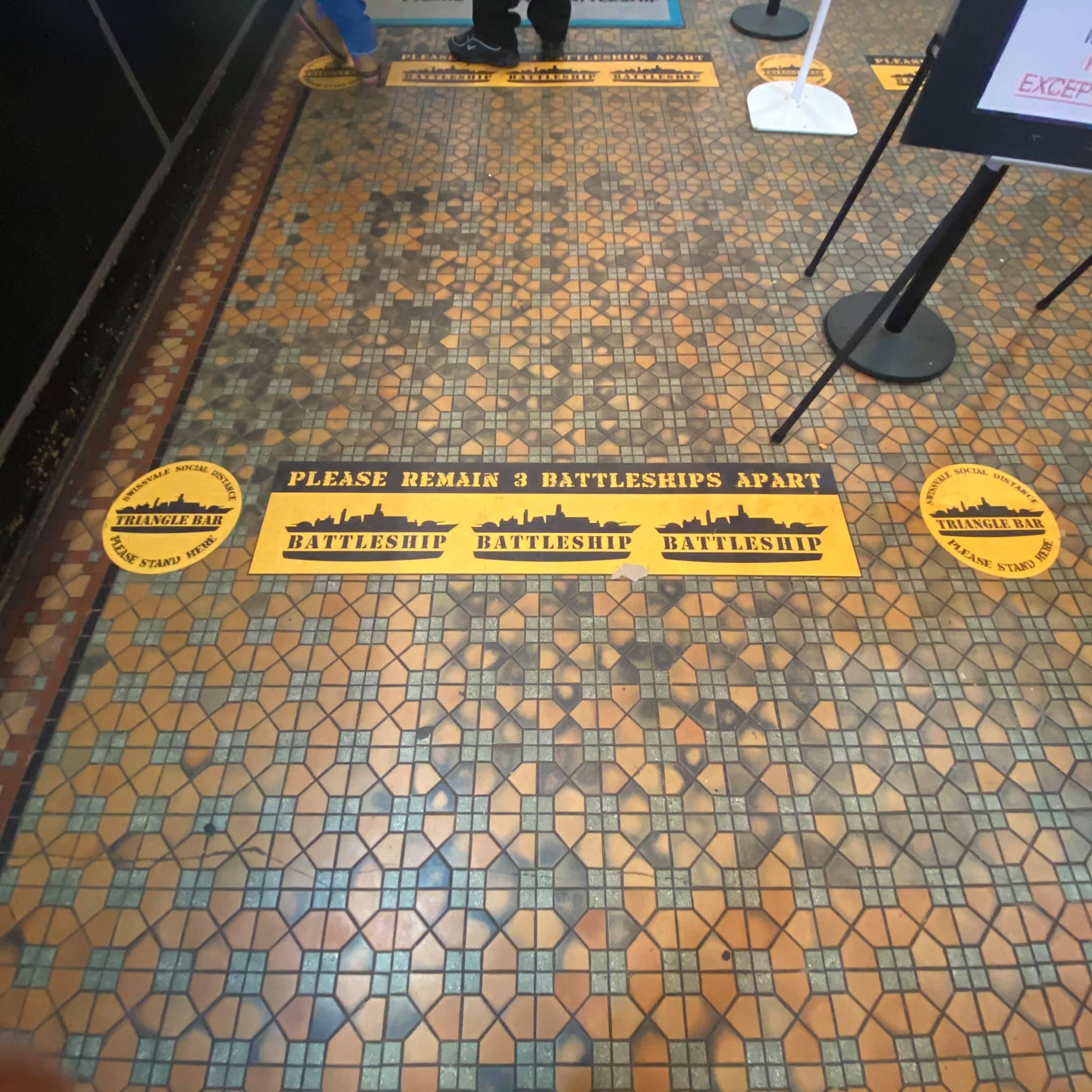 The Catanzano brothers sold the business to Bob "Bones" and Judy Crombie in 1982, whose children are now the owners with son Tom as the managing partner.
When one of the local bread companies that the Triangle used started struggling, Tom was able to purchase it so now the Triangle Bread Company supplies the fresh bread in Battleship size. There are also other baked treats available at the bar and special order breads, buns and pastries can be made.
The business is a supporter of many local programs, the Swissvale Rotary and Woodland Hills Football. They also offer fundraiser programs to support local organizations.