A new way to connect to Pittsburgh.
What is it like to Work, Play, and Live in the East Shore?  Don't miss a beat! Make sure that you sign up here to stay up to date on news and events. 
EZCB Business Loan Program Guidelines
EZCB low-interest loans stimulate business development and create new jobs.  Projects can include acquiring land and buildings, renovations and infrastructure improvements, purchase of machinery and equipment, and building inventory and working capital.
The number of jobs to be created, especially for local residents, will be a factor in determining the amount of the loan.  Loans can be up to 50% of the total project cost, with a maximum of $100,000.  The loan must be secured with adequate collateral.  The fixed interest rate is 4%.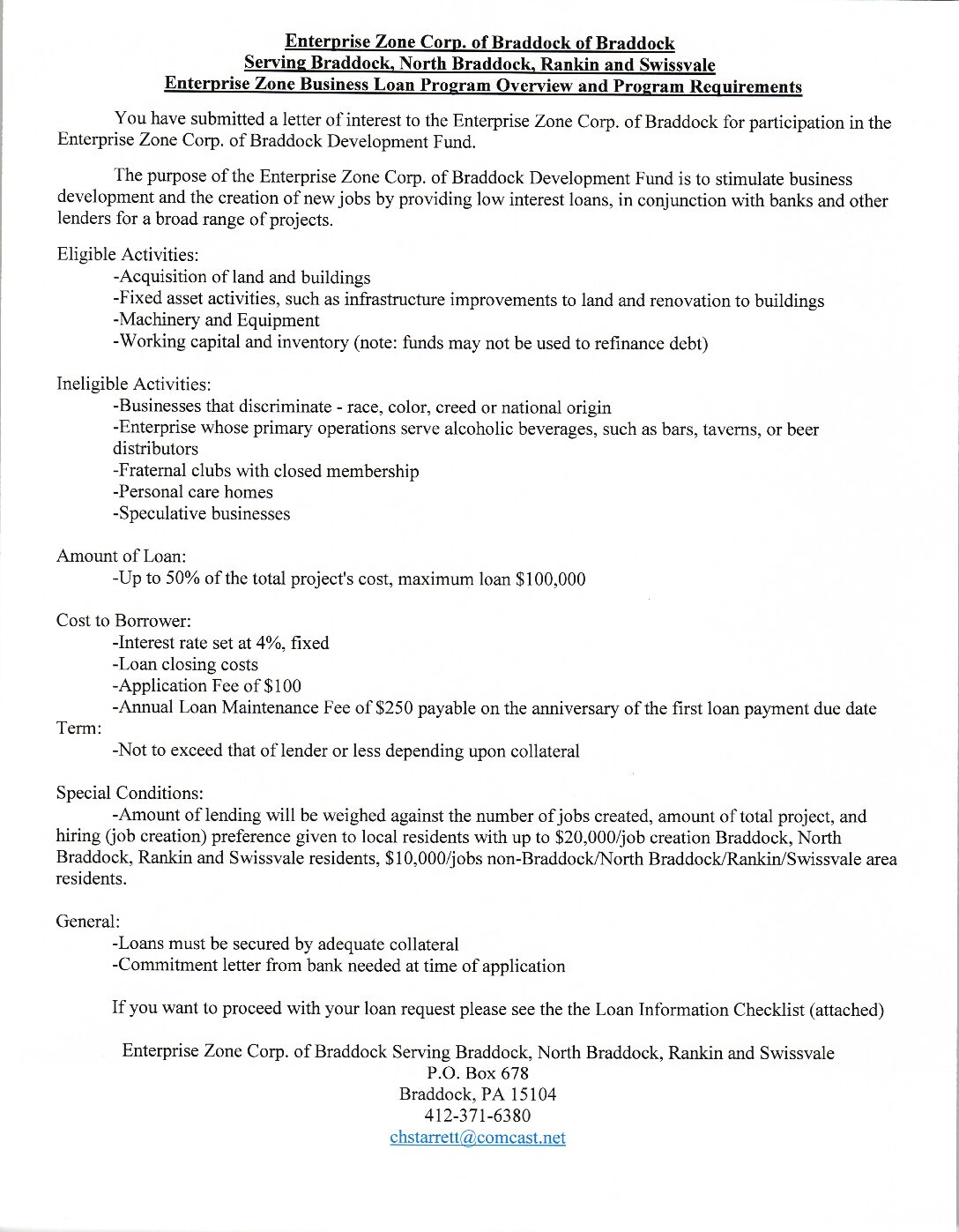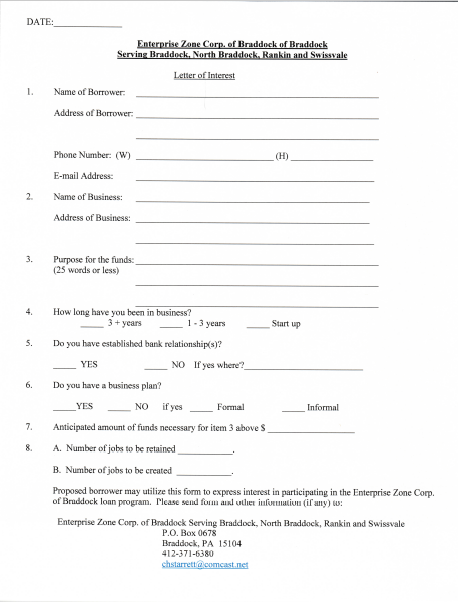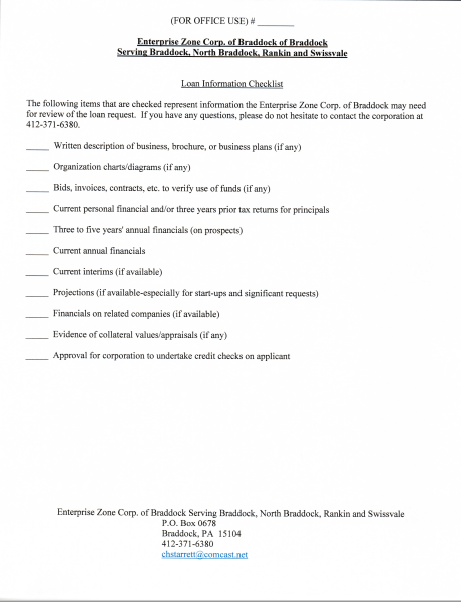 Pittsburgh has a north shore and a south side, a west end and an east end. Now it has an EastShore.
The EastShore is Braddock, North Braddock, Rankin, and Swissvale – four towns coming together as one community. We are proud of our heritage and excited for the future. Come join us as we shine a spotlight on the people, places, and businesses that make this area a great place to live, work, and play.
TRAFFIC ALERT – SWISSVALE
WASHINGTON ST BRIDGE CLOSED INDEFINITELY – 7/7/22 Based on new recommendations from PennDOT, the Washington Street Bridge in Swissvale will be closed to vehicular traffic effective immediately. Detours are posted. 7/14 Pedestrian traffic is open.
25 events,
We have a strong sense of community with parishioners. People and children of all ages here are encouraged to learn about their own faith and the role of the church […]
18 events,
Dolly Parton's Imagination Library is a book gifting program that mails free, high-quality books to children from birth until they begin school, no matter their family's income. Dolly Parton's Imagination […]
HOST provides out of school time care to students in grades K-8 who predominately live and learn in the Woodland Hills School District. Out of school time care includes before […]
12 events,
Special Election - 34th Legislative District - February 7 ​​SpecialElections (pa.gov) May 16, 2023 is the Municipal Primary Election Day Polls are open on election day from 7 A.M. - 8 P.M. […]
SUPERBOWL SUNDAY Chiefs vs. Eagles Sunday February 12 We are now taking orders for the game. We open at 8am. This is the biggest day of the year for us so please call […]
Catholic weekly mass, Monday - Friday Livestream Mass 9 am 2023-0048 2022-055
2/7/23: Due to the Special Election, Storytime is canceled this week. We'll see you next Tuesday! Baby & Toddler Storytime - Tuesdays at 11am. Join us for stories, songs, rhymes and […]
12 events,
SUPERBOWL SUNDAY Chiefs vs. Eagles Sunday February 12 We are now taking orders for the game. We open at 8am. This is the biggest day of the year for us so please call […]
Catholic weekly mass, Monday - Friday Livestream Mass 9 am 2023-0048 2022-055
RCC operates a food pantry for the Rankin community, in collaboration with the Greater Pittsburgh Community Food Bank and Giant Eagle, Edgewood Town Center and Aldi. Food Pantry is held […]
Clothing Room Wednesday from 1-4 pm 2023-0051 2022-32
13 events,
Catholic daily mass, Weekday Mass, Thursday 8 am 2023-0049 2022-051
SUPERBOWL SUNDAY Chiefs vs. Eagles Sunday February 12 We are now taking orders for the game. We open at 8am. This is the biggest day of the year for us so please call […]
Catholic weekly mass, Monday - Friday Livestream Mass 9 am 2023-0048 2022-055
(Act 80 Days) November 7, 2022, and February 9, 2023 (Students do not report) 2022-1023
6 events,
OCTOBER 10 - In-Service Day  8 am - 3:30 pm NOVEMBER 8 - In-Service Day 8 am - 3:30 pm JANUARY 27 - In-Service Day 8 am - 1 pm […]
SUPERBOWL SUNDAY Chiefs vs. Eagles Sunday February 12 We are now taking orders for the game. We open at 8am. This is the biggest day of the year for us so please call […]
Catholic weekly mass, Monday - Friday Livestream Mass 9 am 2023-0048 2022-055
Braddock's Battlefield History Center is in need of volunteers as the number of visitors, our activities, our activities, and our facilities continue to grow! If you can spare a few […]