NORTH BRADDOCK
1/1/23 – Gumpher Inc. – Electrician
We're hiring! Join Our Team of Licensed Electricians Today. To apply for a position with Gumpher Electrical Service, download our PDF application. Contact us to learn more about our job openings. Fax: 412-824-6870, Email: mail@gumpherinc.com. www.gumpherinc.com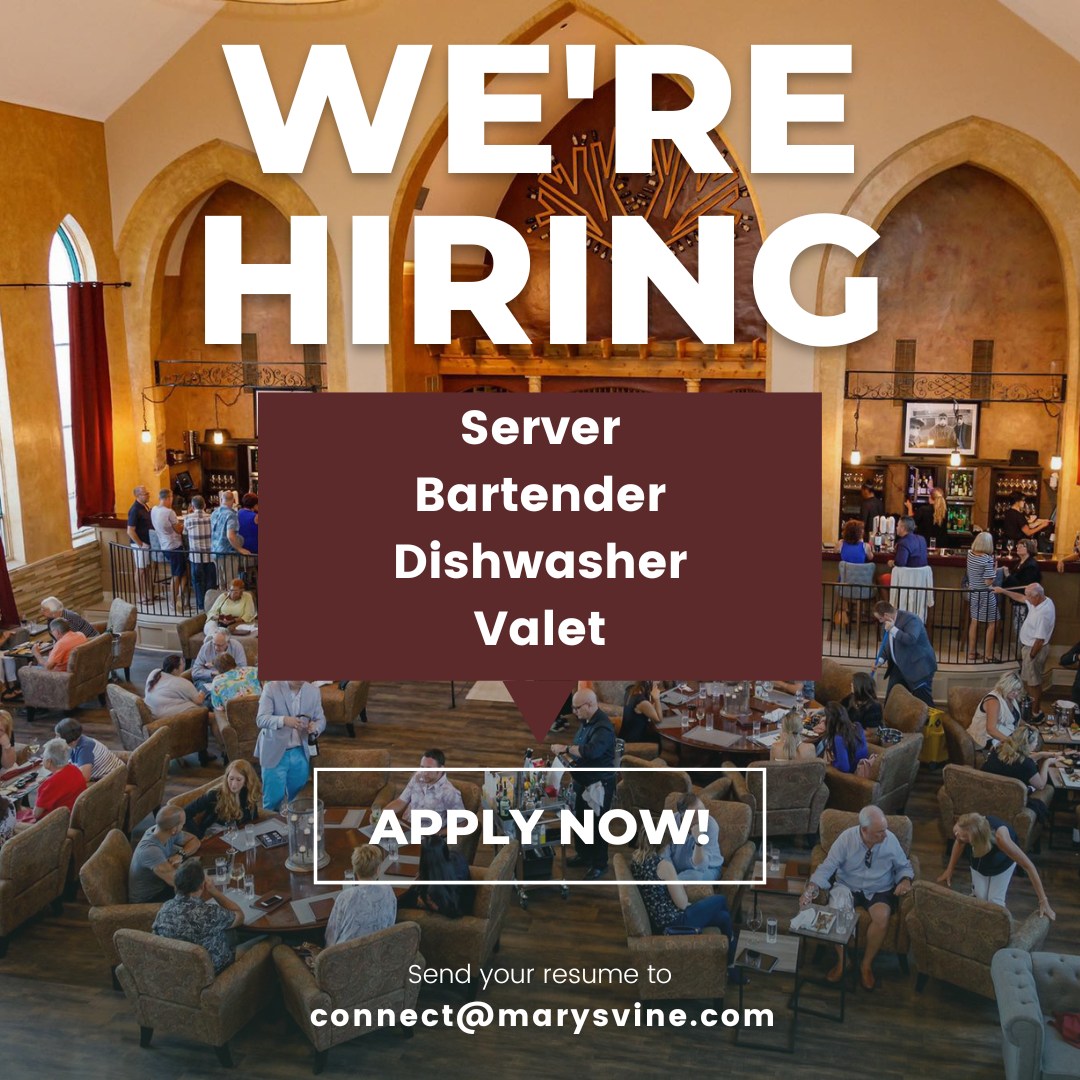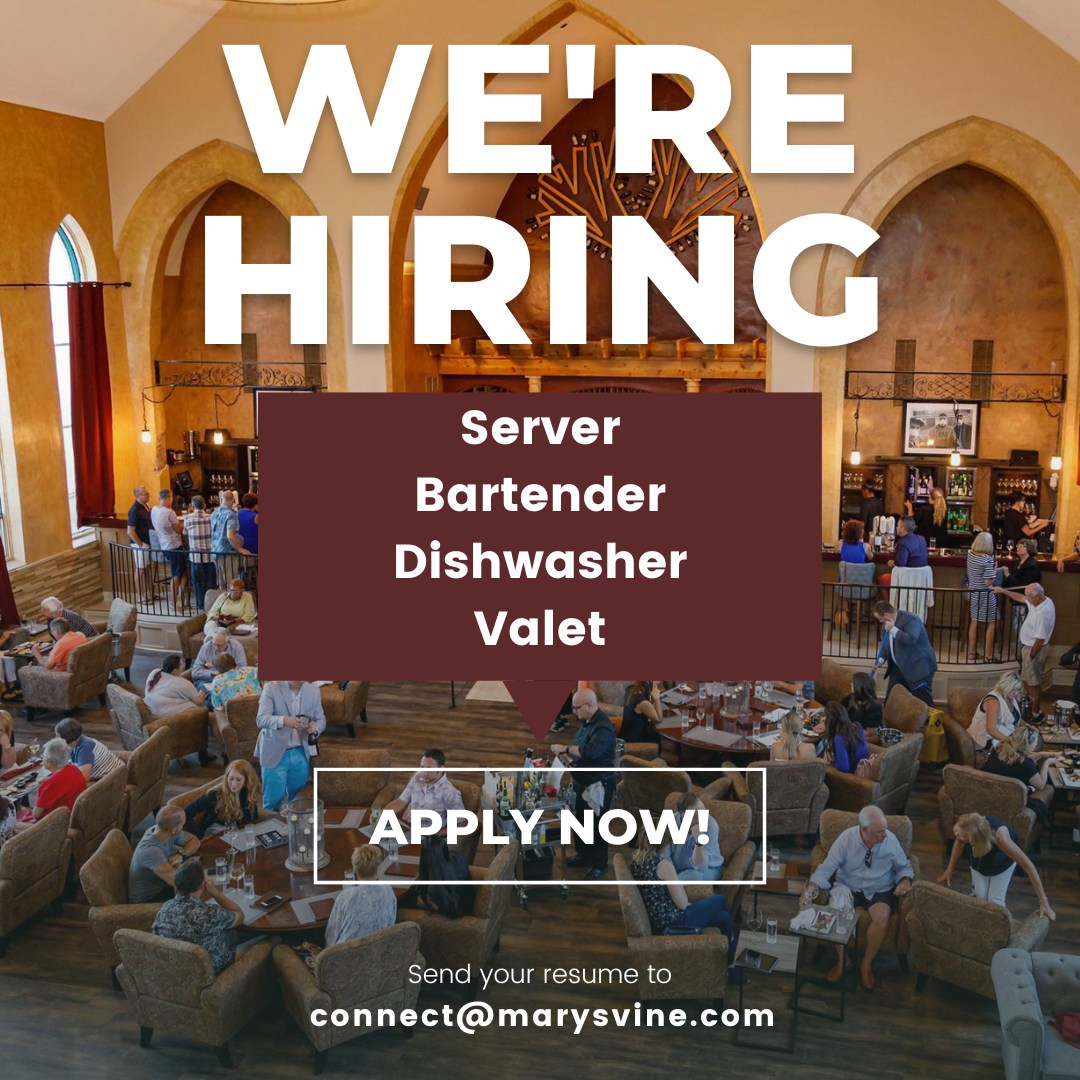 SWISSVALE
1/4/23 – SisTers PGH – Office Secretary
This position is $18/hour, at 32.5 hours per week. SisTers PGH is looking for an Office Secretary to become a part of our work to end the homelessness crisis faced by our transgender and nonbinary communities of Pittsburgh/Allegheny County. The Office Secretary would be responsible for providing day-to-day secretarial duties, overseeing the Name Change Project and providing peer navigation to our transgender siblings who call or visit SisTers PGH. You will primarily be working with trans and gender-nonconforming people who receive our services, although you will also be providing support to the QTNB+ community at large. Preference will be given to candidates with the lived experience of our primary service demographic. Our care practice is rooted in harm reduction, human rights principles, economic and social justice, and a commitment to empowerment and pride in finding solutions for our community. For more information, visit www.sisterspgh.org/careers in bio or NonProfitTalent.con
1/4/23 – SisTers PGH – Project T Coordinator
This position is $35/hour + Health Insurance Options, at 30 hours per week. SisTers PGH is looking for a Project T Program Coordinator to become a part of our work to end the homelessness crisis faced by our transgender and nonbinary communities of Pittsburgh/Allegheny County. For more information, visit www.sisterspgh.org/careers in bio or NonProfitTalent.con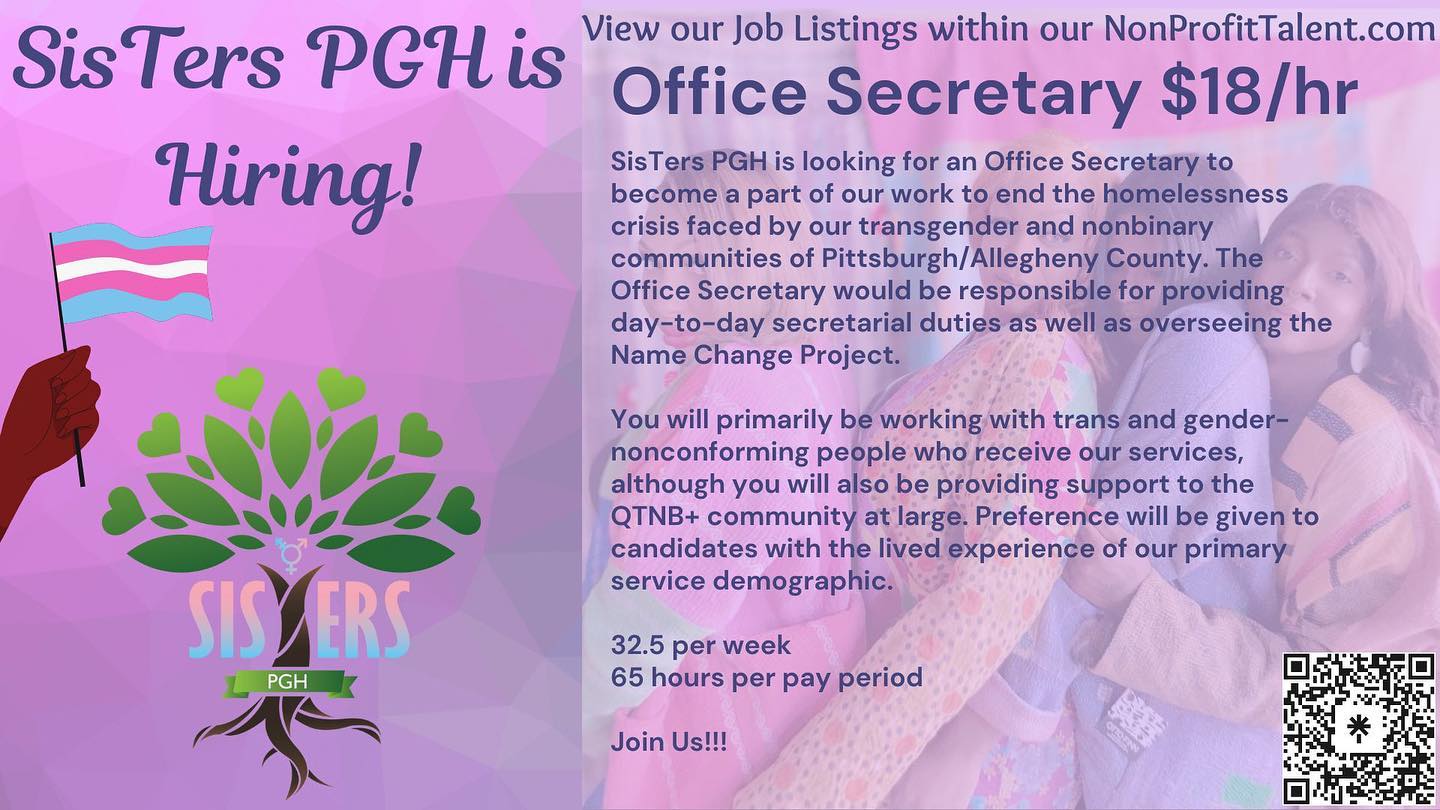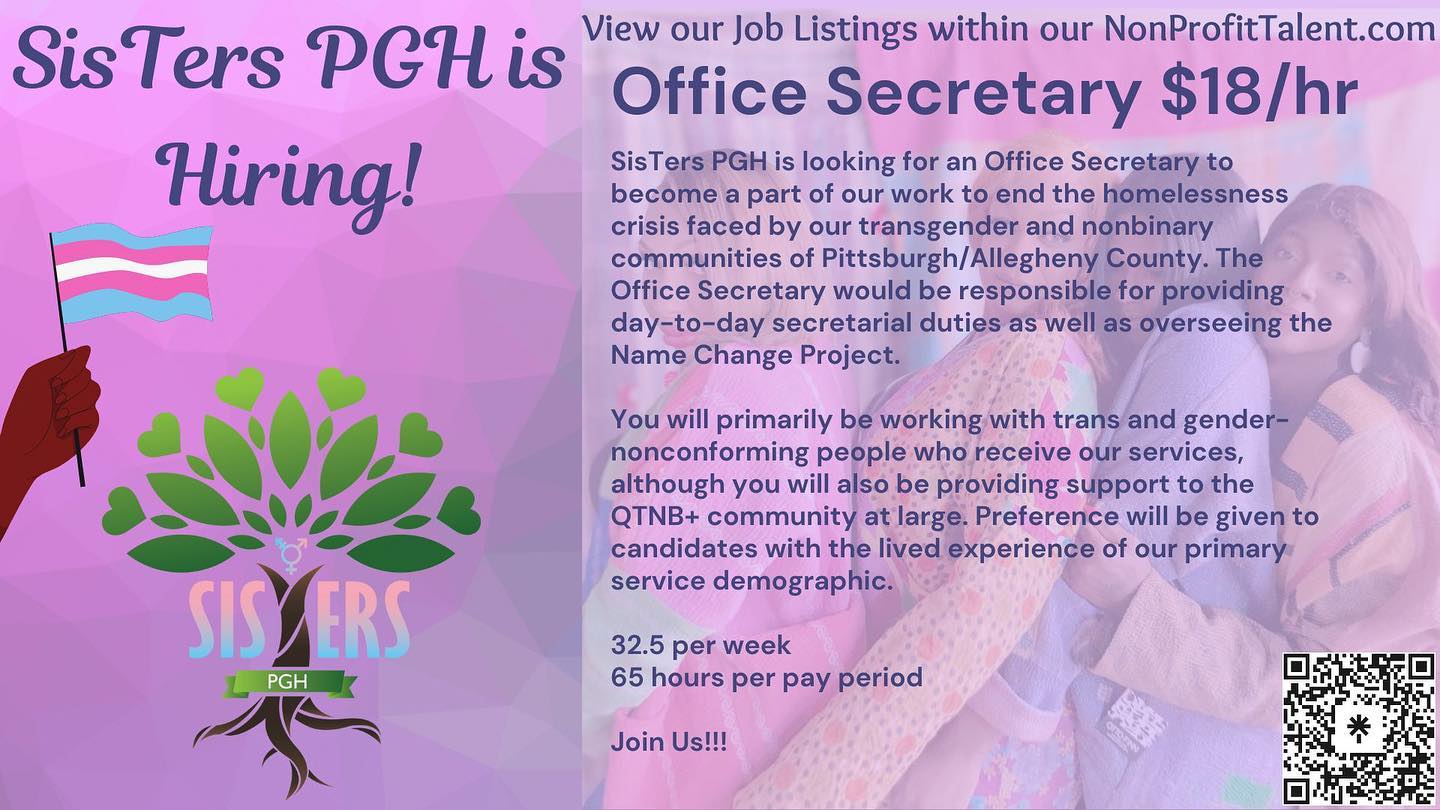 1/17/23 – Burkett Building & Design – Carpenter Apprentice
We are looking to add to our team! Come join a family-owned, high end construction company. Our company focuses on residential projects and custom woodworking. Ideal candidates: new to industry or basic knowledge, ability to lift 35 pounds, team player, willing to learn new techniques and technology, courteous and professional, excellent time management, desire to excel and succeed. Standar schedule of Monday-Friday from 8 am to 4:30 pm, including an unpaid half hour of lunch. $16-19 per hour based on experience. (More qualified candidates would be considered on an individual basis). Mandatory 90-day probation. Benefits to be discussed with candidates and pending probation period. Bukett Building & Design, LLC. Is a EEO and a drug-free workplace.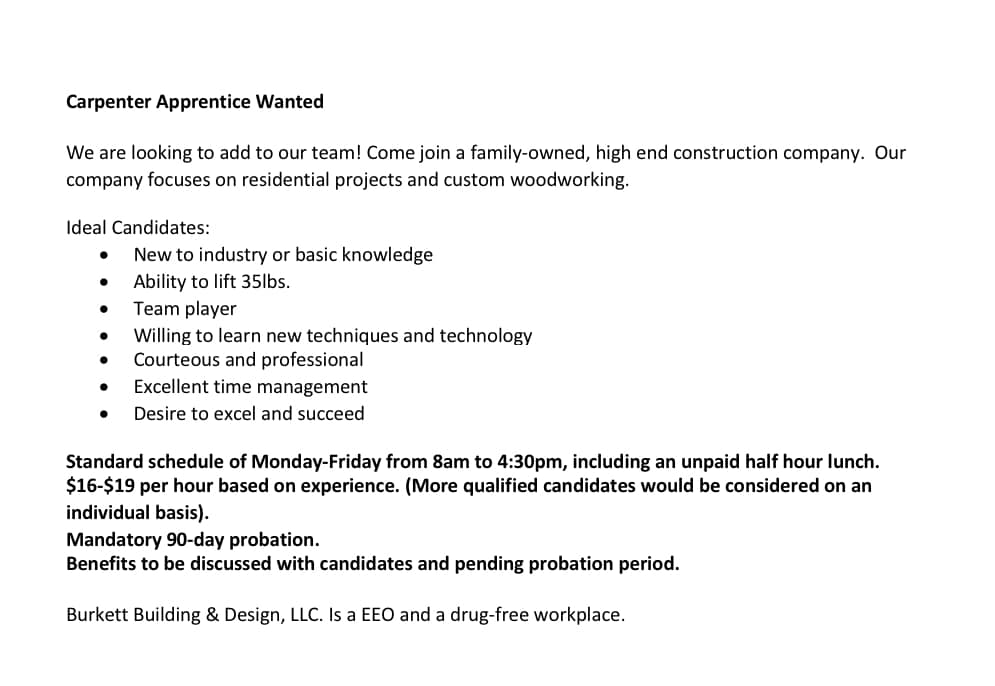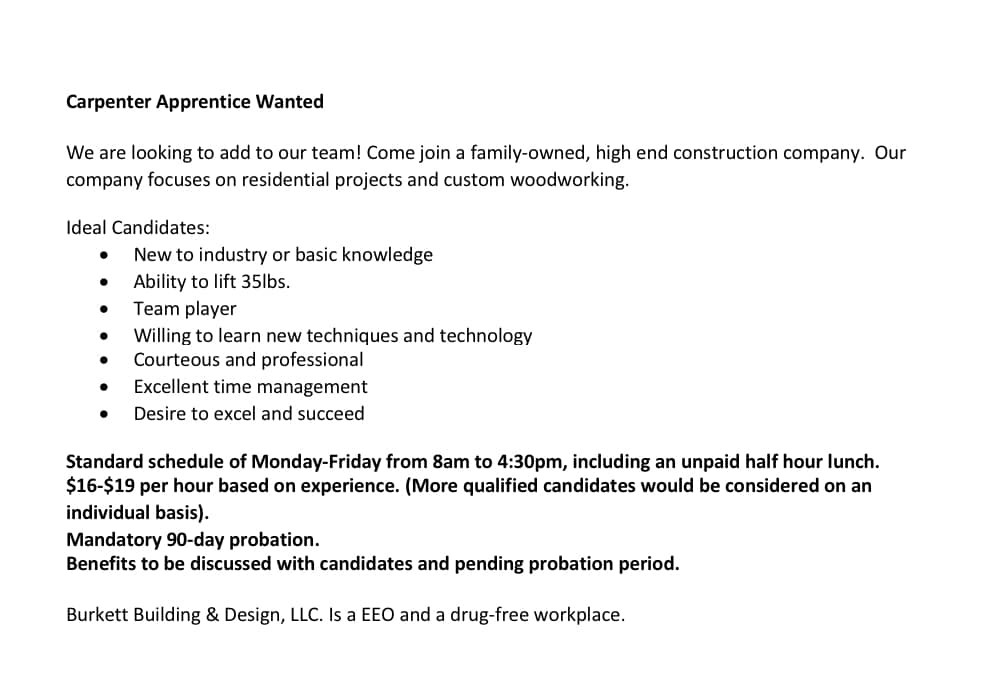 WOODLAND HILLS SCHOOL DISTRICT
1/1/23 – Woodland Hills SD – Multiple
There are vacancies in Administration, Athletics, Elementary/Middle School Teacher, Maintenance, Secretarial, Student Support and Substitutes.
MON VALLEY
1/1/23 – Mon Valley Initiatives – Calendar
Mon Valley Initiative's Job Club calendar for January 2023. Job clubs are held Mondays and Thursdays from 1.30-2.30p. Call to confirm events: 412.464.4000.