SWISSVALE
2/8/23 – MAYA Organization – Master's Level Counselor
PT, $30+ hourly;  this independent contractor position is responsible for providing mental health evaluation and therapeutic interventions for women with current or previous justice-involvement who are in Allegheny County Jail, living in residential recovery programs and three-quarter houses, and returning to communities.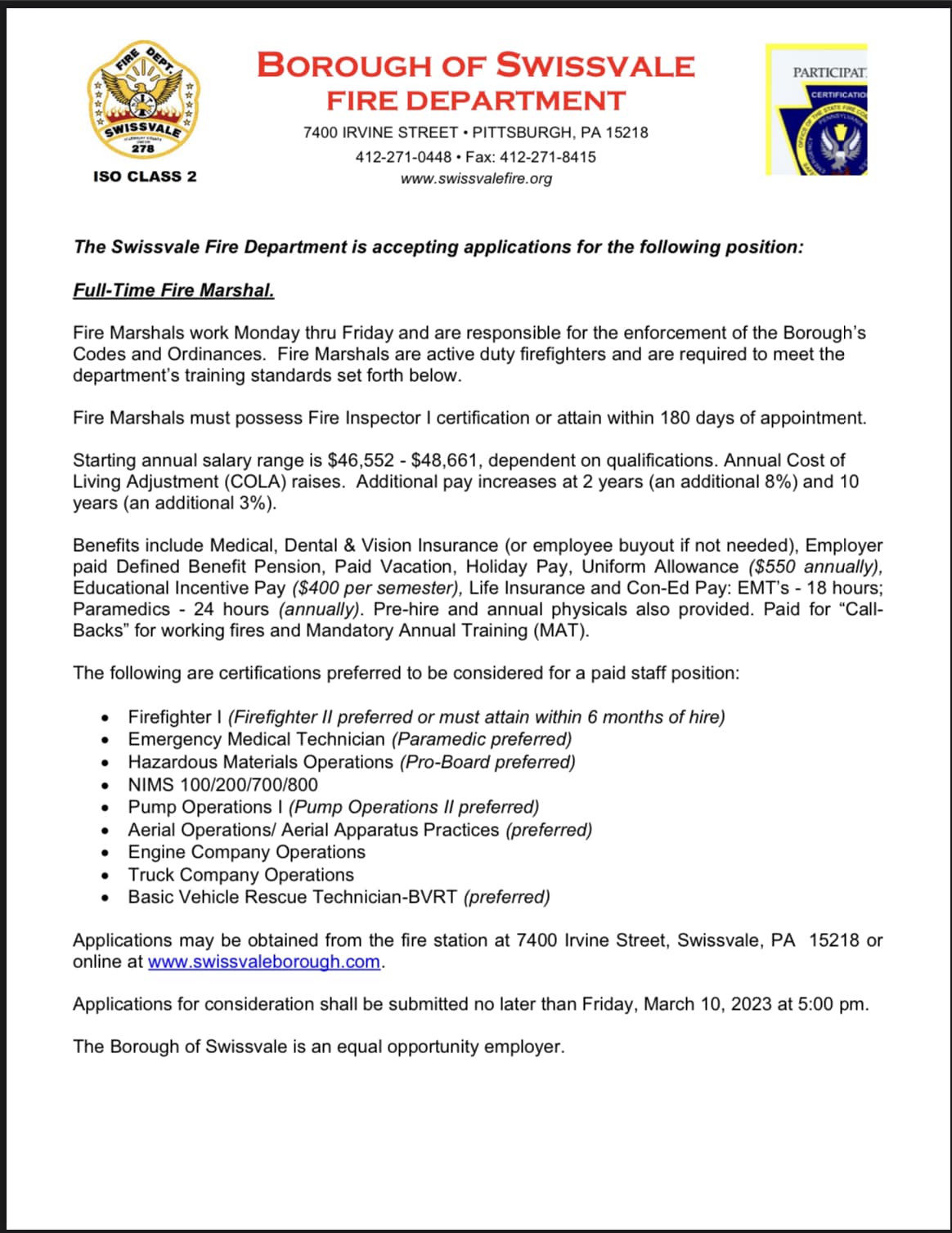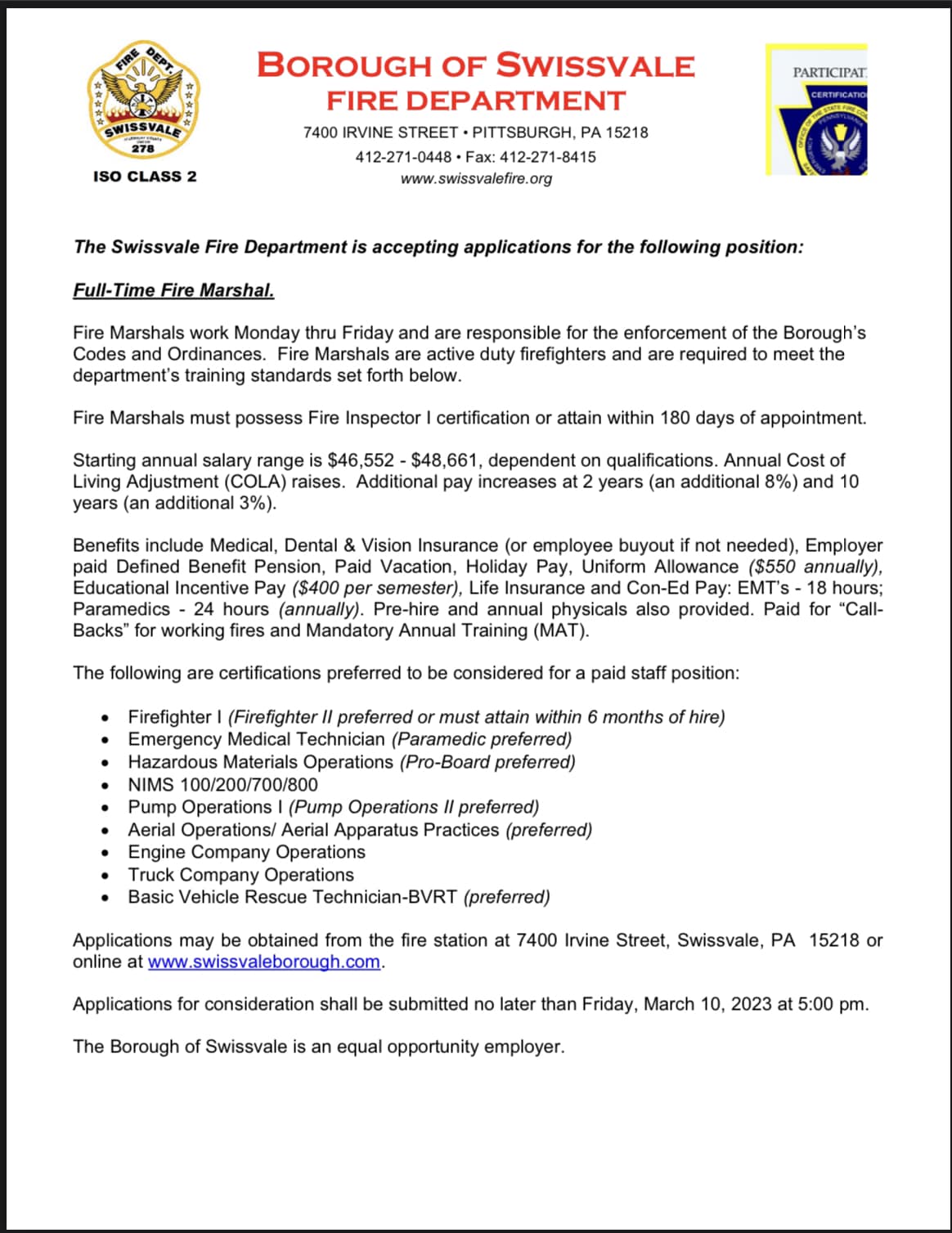 2/10/23 – Swissvale Fire Department – Fire Marshal
FT $46k+; We are currently hiring for the position of Fire Marshal. Deadline is Friday March 10, 2023, at 5pm.
BRADDOCK
2/16/23 – Hollander Event – Dress for Success Clothing & Job Readiness Event
We are excited to be hosting a clothing and job readiness event with Dress for Success on Thursday, February 16th! Pre-registration is required. Visit www.forgoodpgh.org to reserve your spot!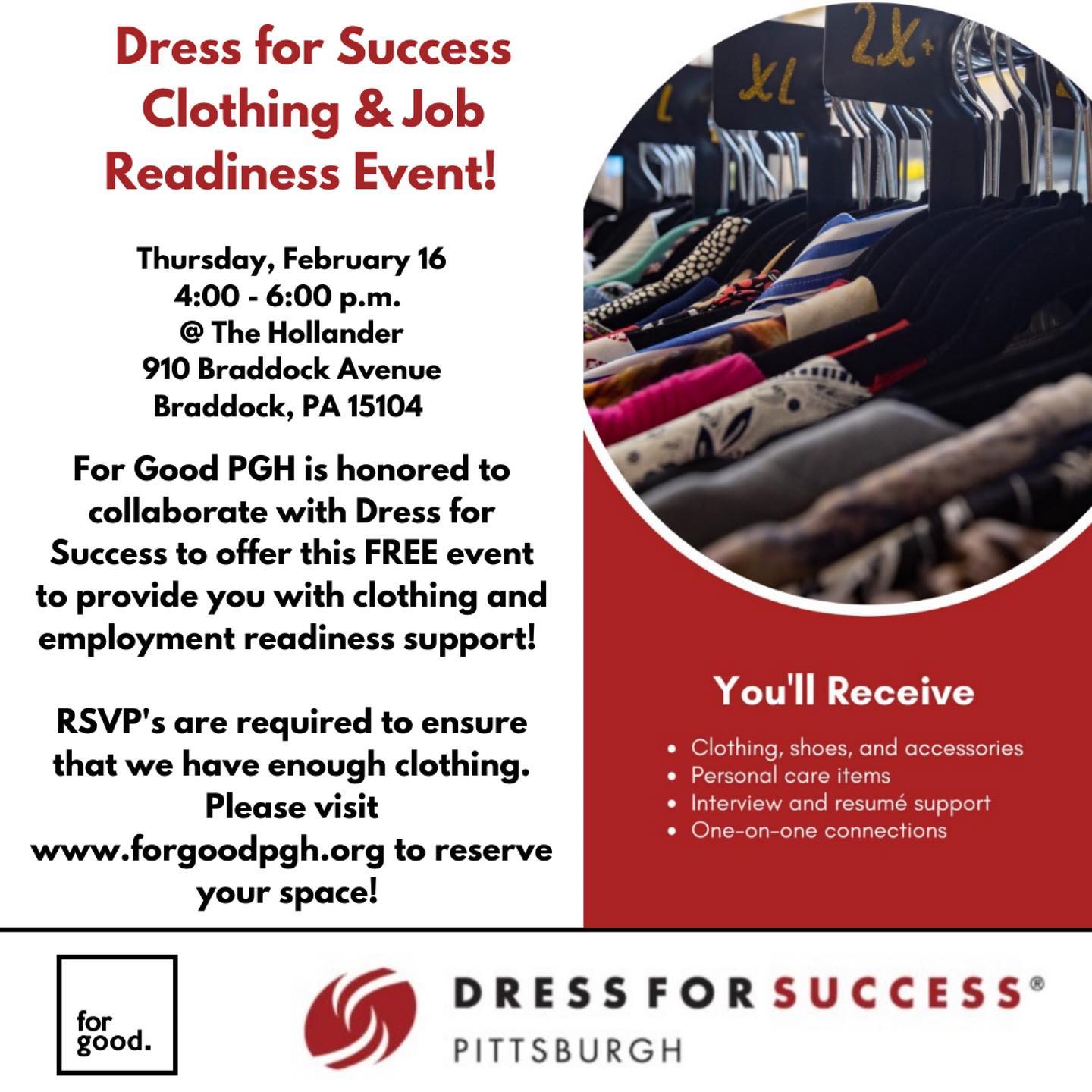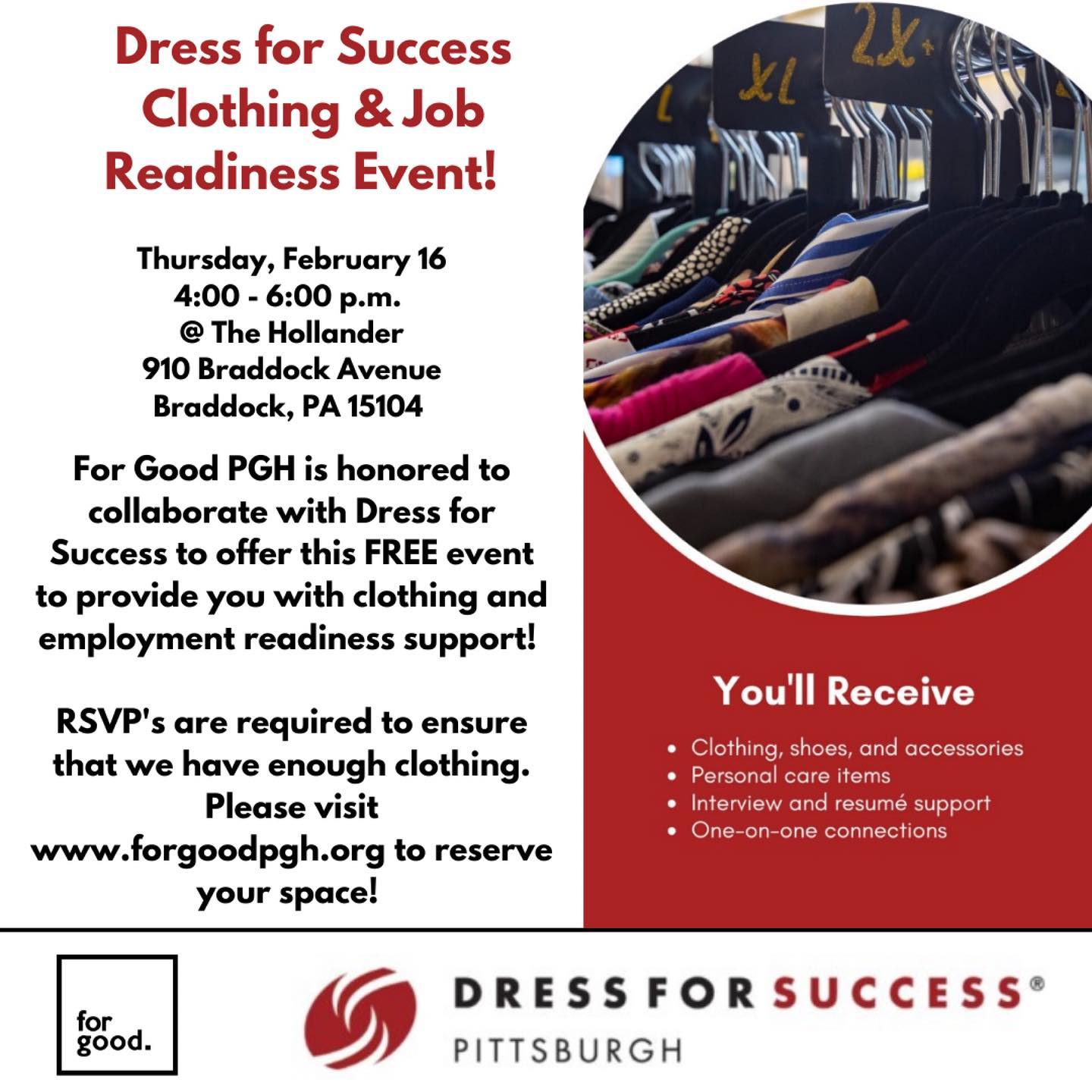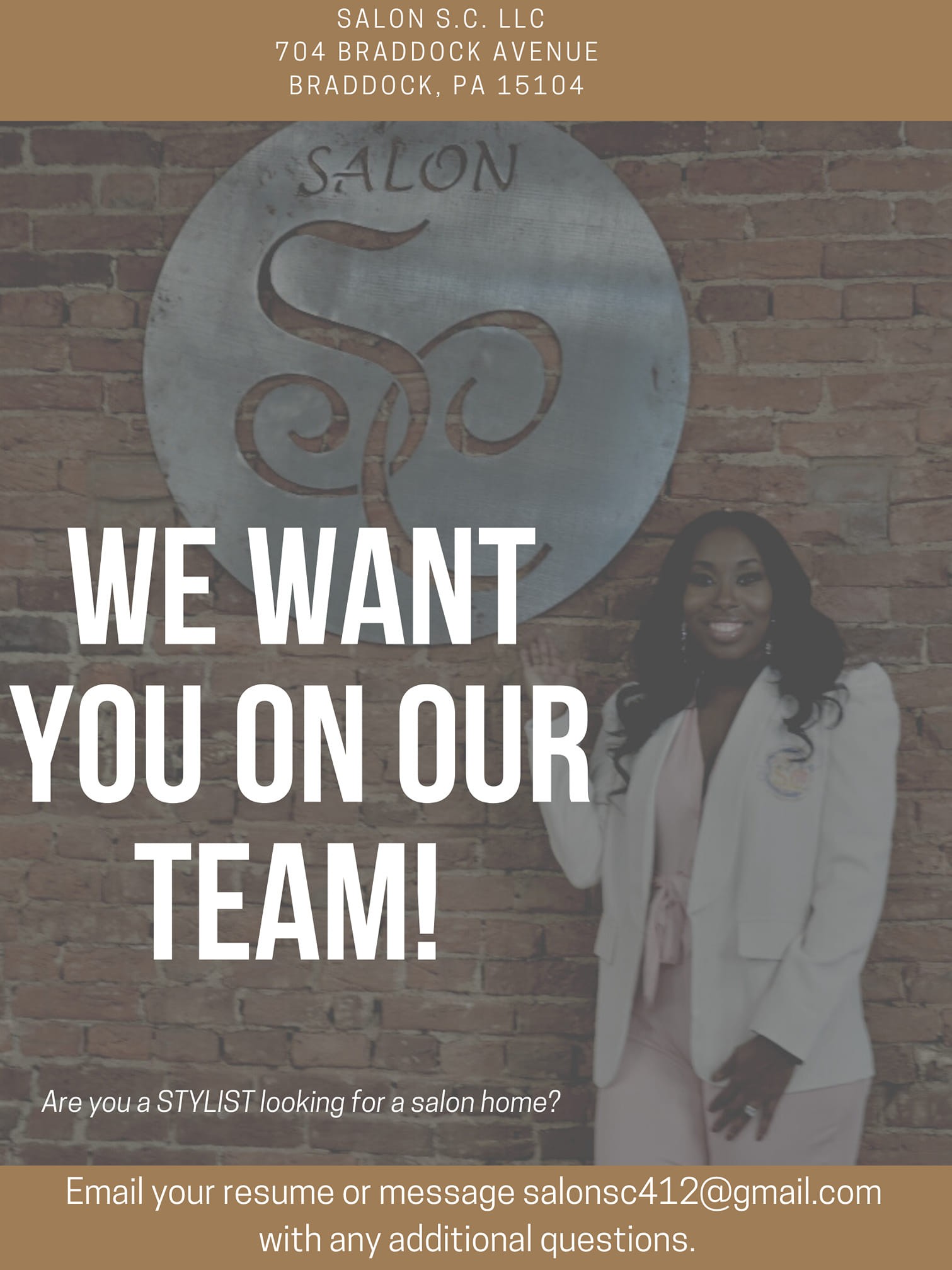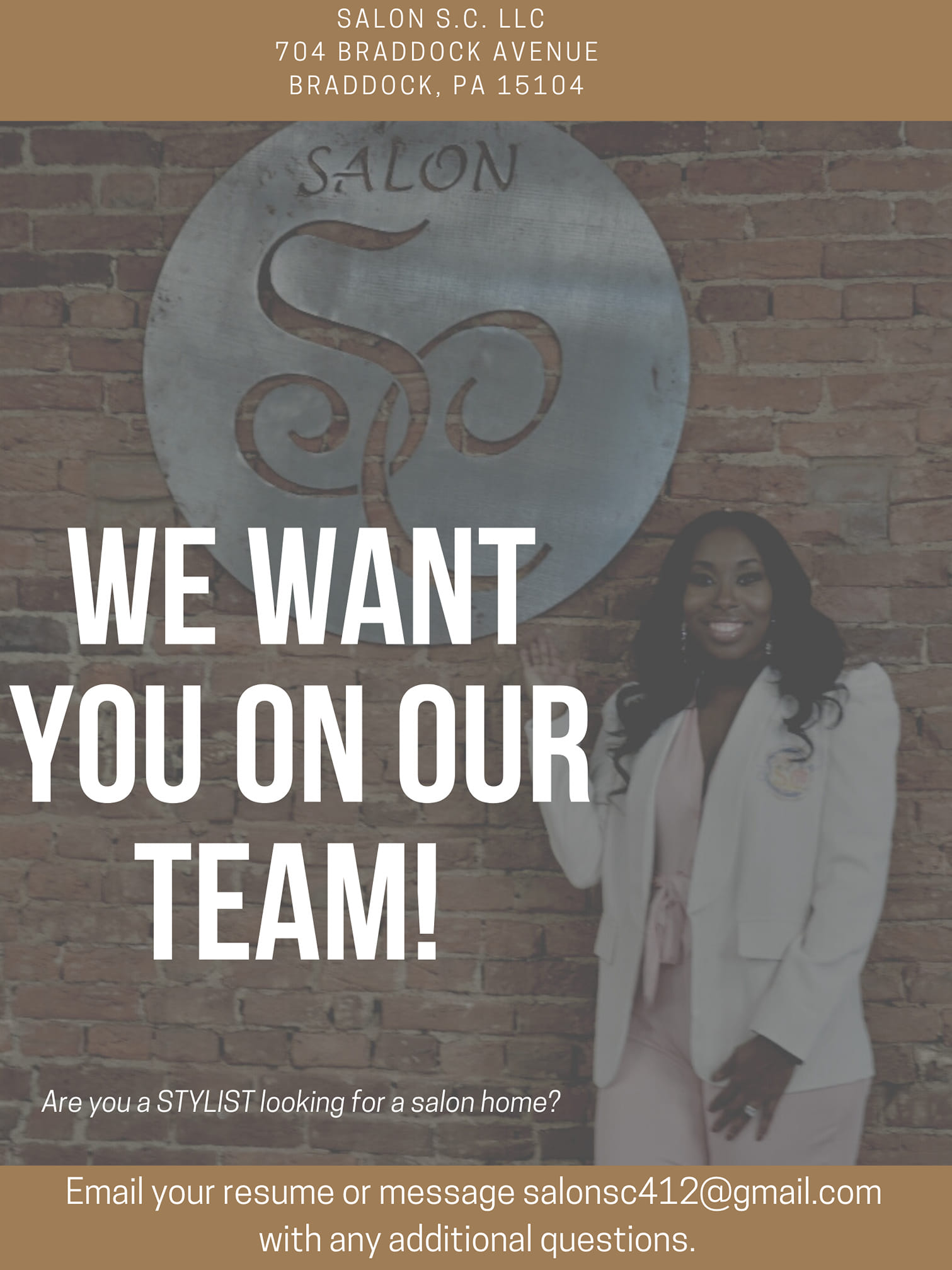 2/7/23 – Salon SC – Stylist
Salon SC is looking to complete our team with a 5th and final Stylist. If you are or know someone, send them our way! Email your resume or message salonsc412gmail.com with any additional questions.
2/7/23 – Brew Gentlemen – Packaging Technician & Retail Staff
We are looking for great people. Specifically, people who love working hard in a fast paced environment, connect with others, and bring positivity to every shift. Currently, open positions include including Packaging Technician and Retail Staff. View the job descriptions on our website and submit an application.
RANKIN
2/3/23 – Rankin Christian Center – After School/Summer Camp Youth Coordinator, Supports Coordinator
The Rankin Christian Center is Hiring!!! In addition to these two positions. We also have a part time housekeeping, maintenance position available. And a part time Youth position…Do you enjoy working with children? Do you have ideas on engaging children educationally, spiritually and mindfully? Would you be interested in the intellectual disability/ autism field ? Do you like working in a supportive atmosphere? We invite you to apply. You can drop your resume off at our Center or send resumes to dmcgregor@rankinchristiancenter.com and/or our HR Director, Paula ppotosnak@rankinchristiancenter.com. Looking forward to meeting potential employees!!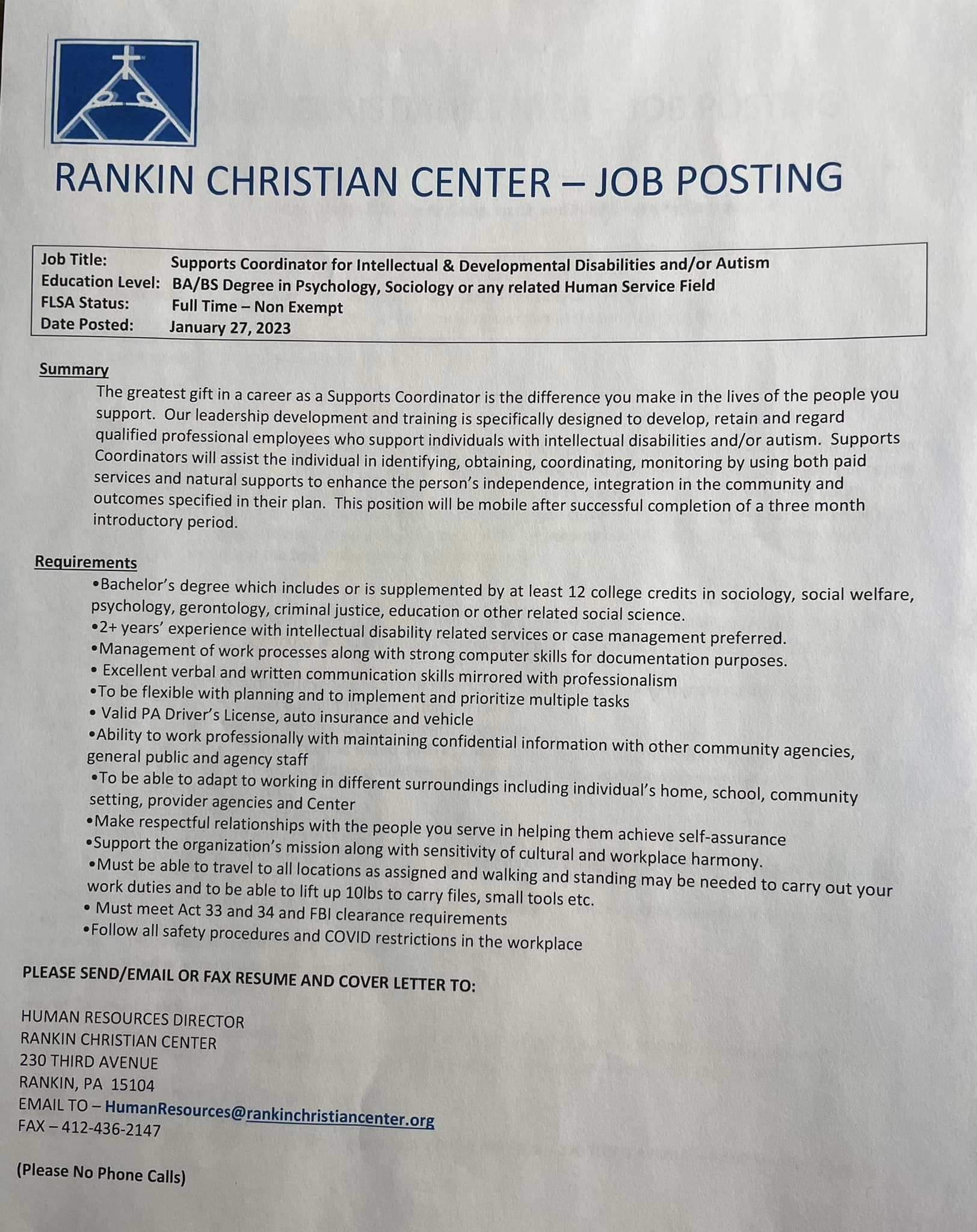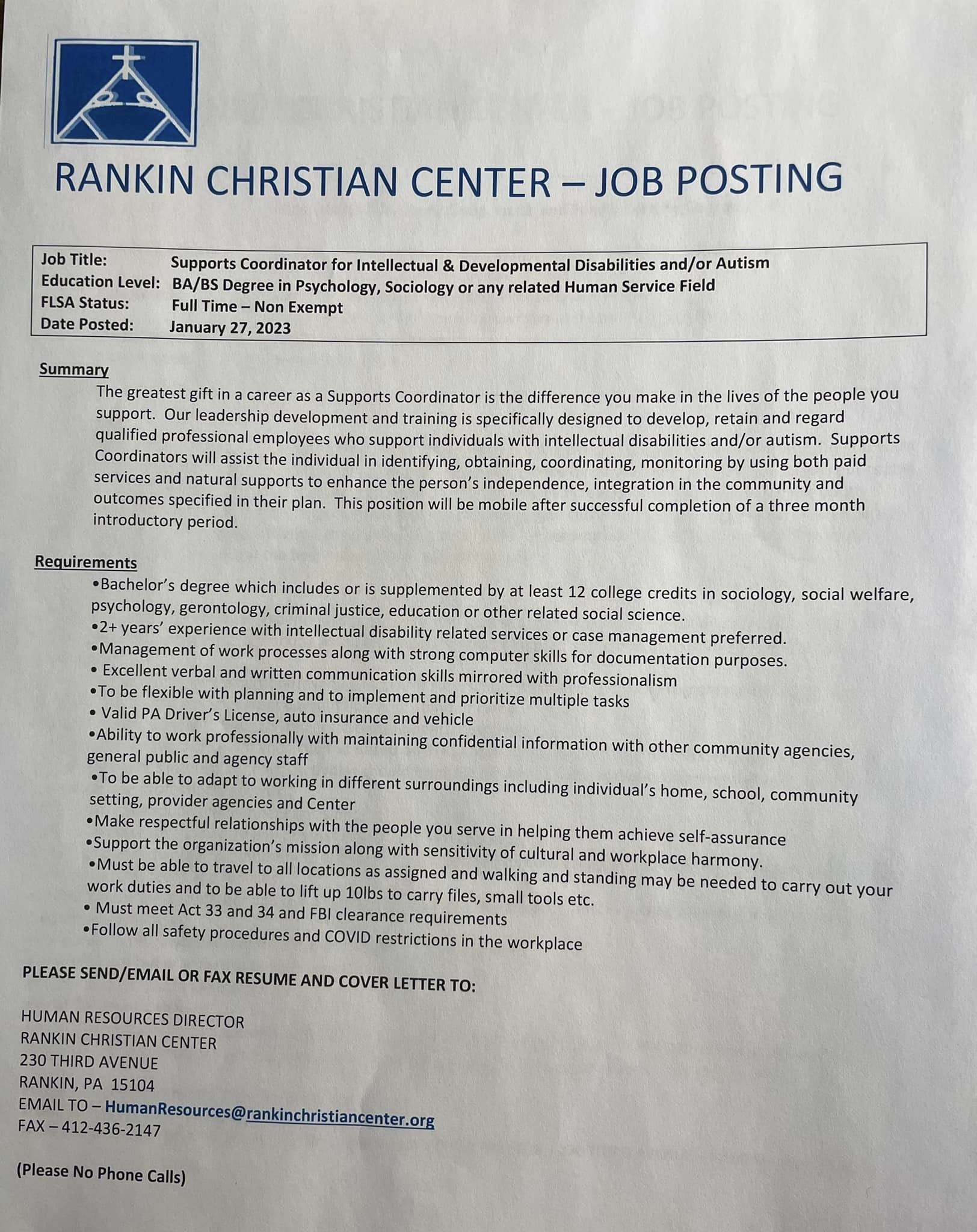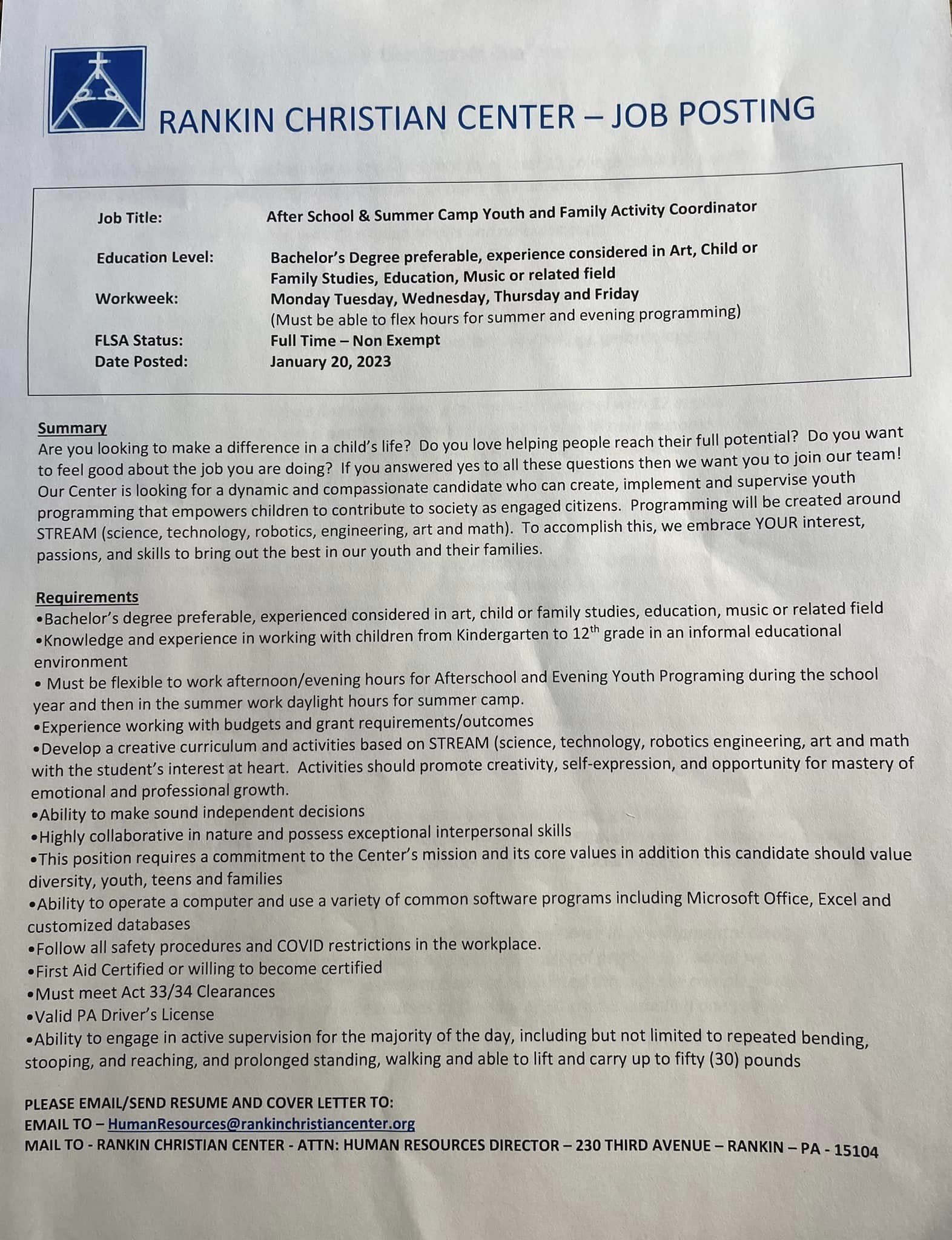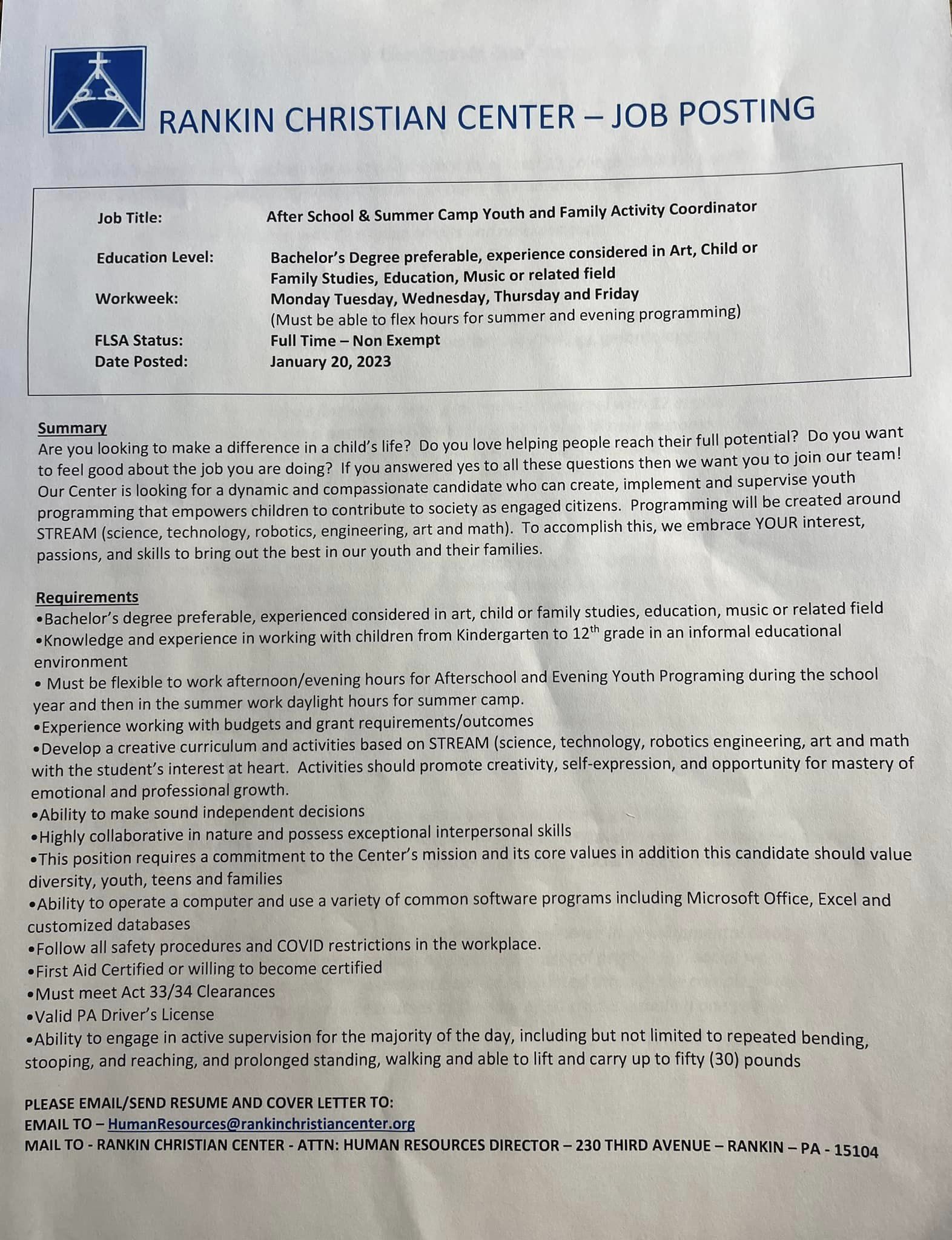 2/6/23 – Mary's Vine – Server, Bartender, Dishwasher, Valet
Do you want a great job working with great people in the coolest atmosphere around? We have just the position for you. Visit us on indeed to apply today or send your resume to connect@marysvine.com.
#hiringpittsburghpa #pittsburghrestaurants #marysvine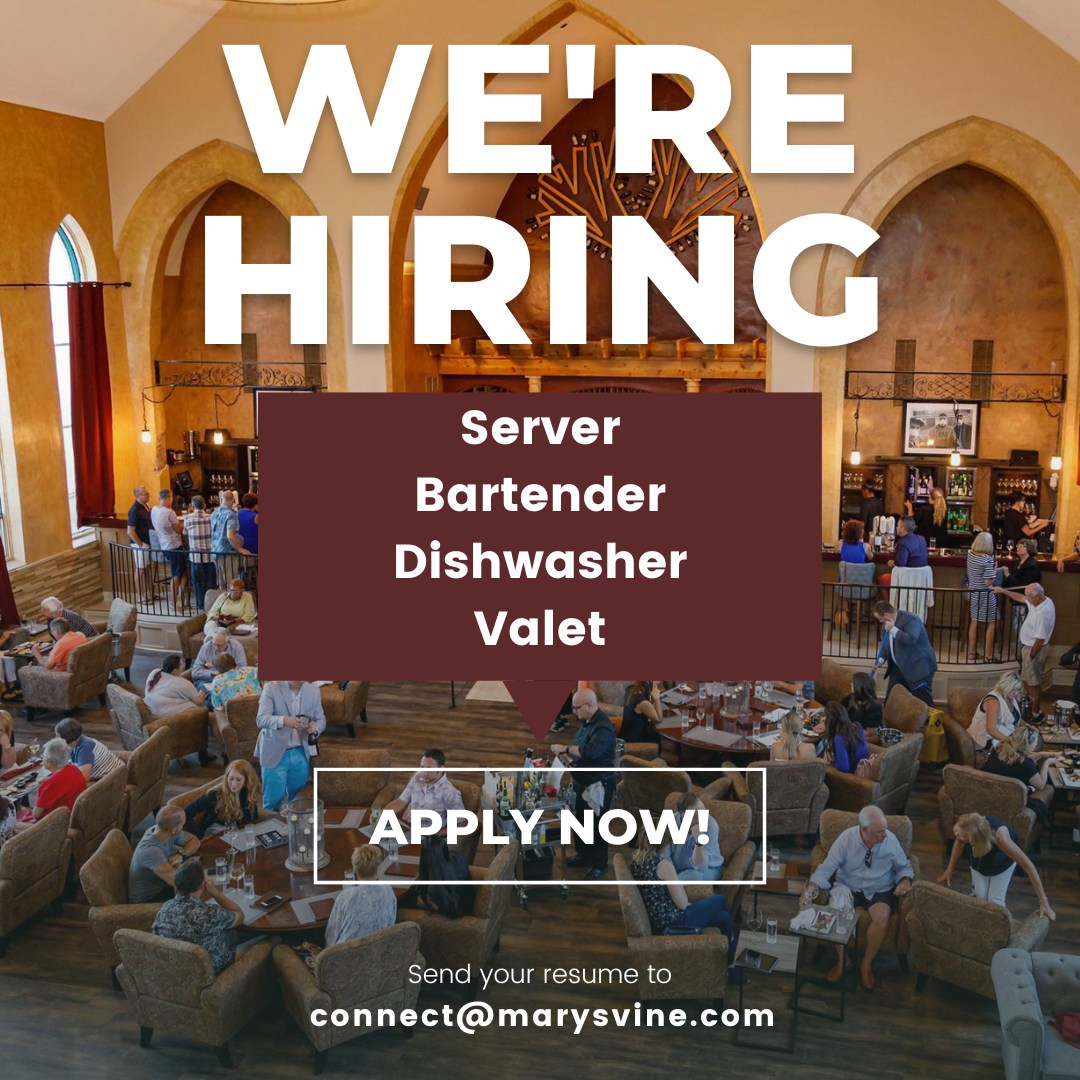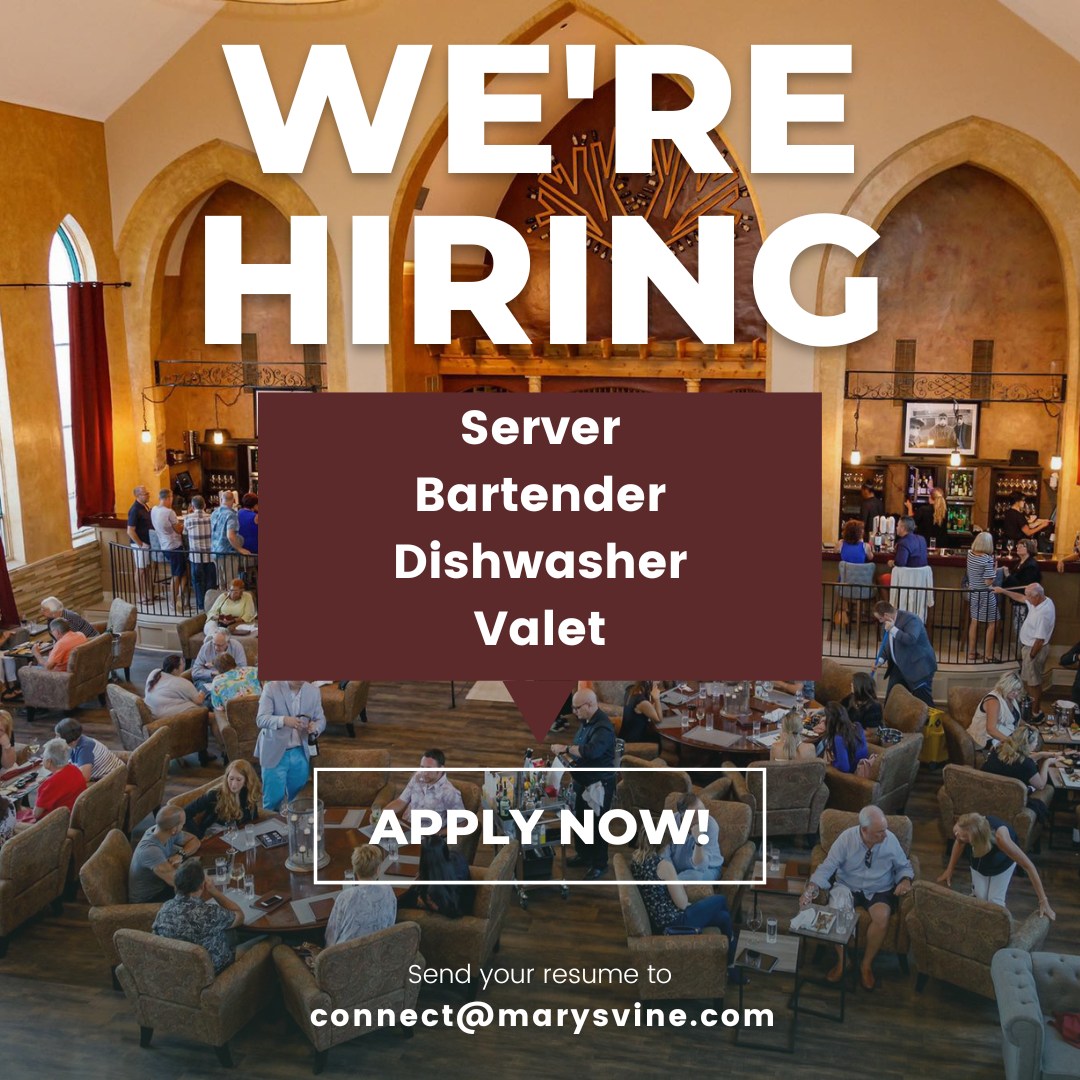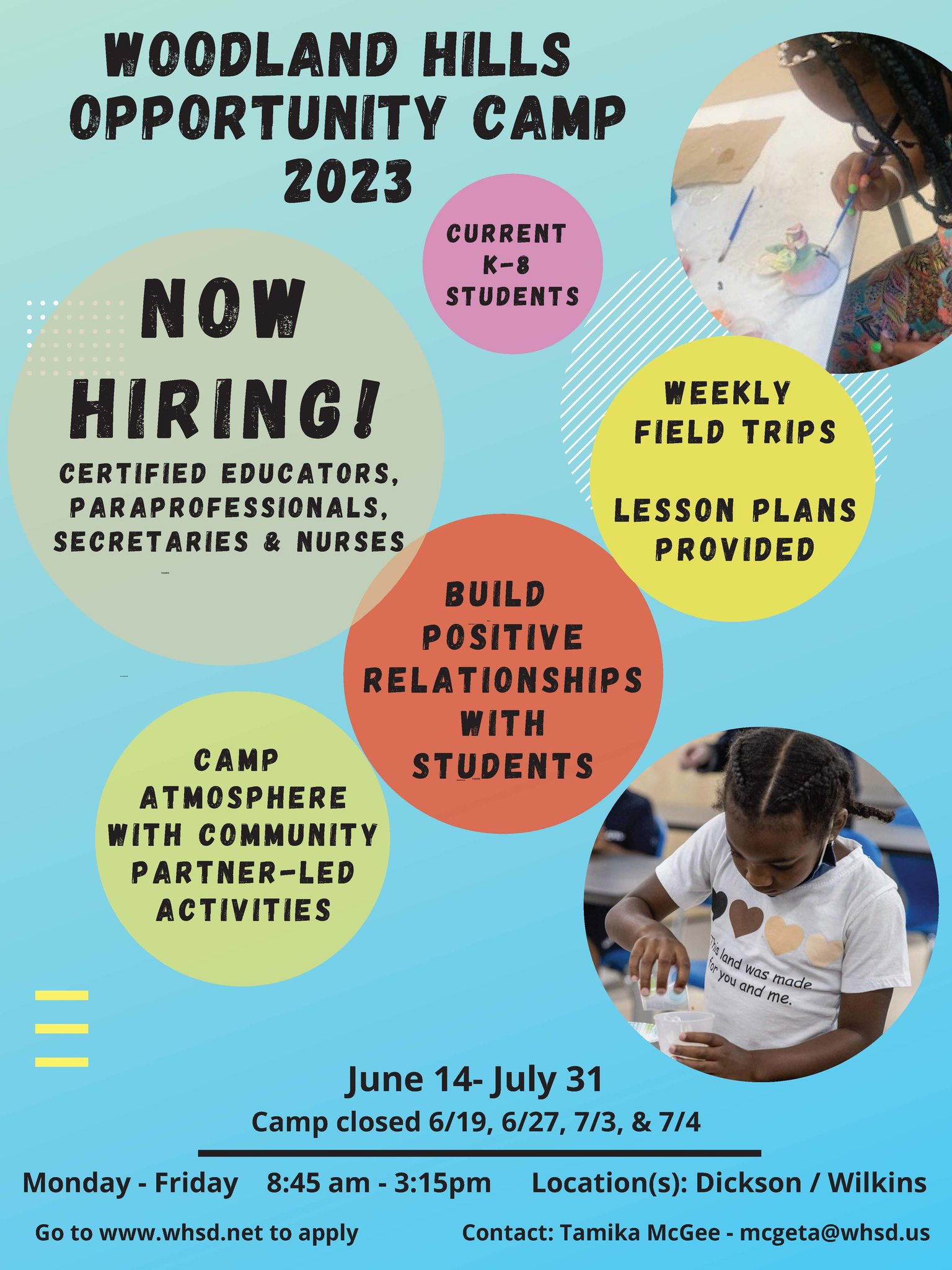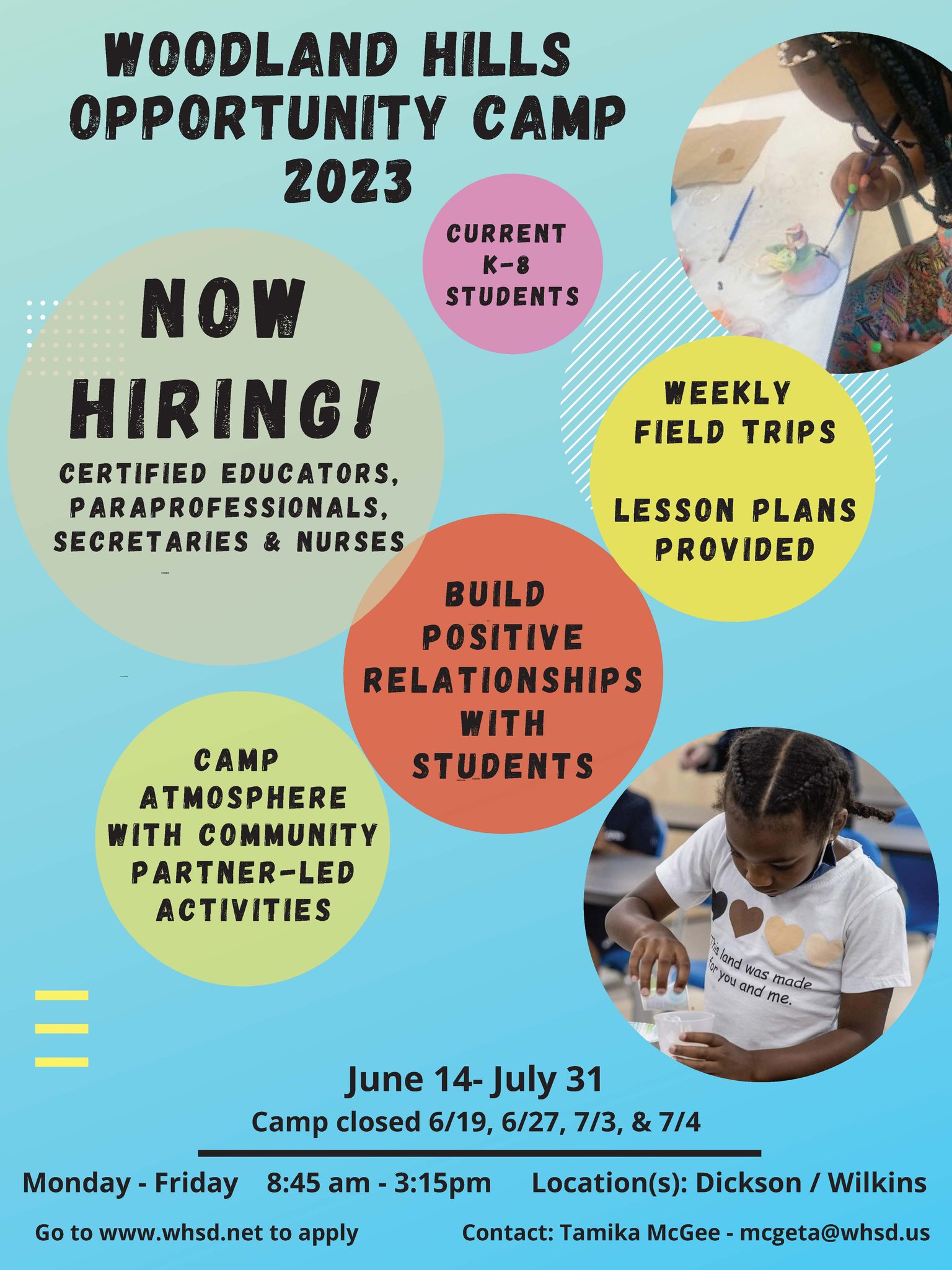 PA Careerlink
2/3/23 – Week of February 6 – Job Seeker Events
Check out Check out what is happening at your local PA CareerLink® office during the week of Febuary 6th! We hope to see you there!